The Vintage Charm of a Barnwood Floor Designed for Today's Lifestyle
Exclusively designed and curated for Bruce by popular home improvement TV star, Mark Bowe of Barnwood Builders. His inspiration for the line comes from the timeworn character of reclaimed barnwood that he uses to build homes across the country.

Hear more about how Bruce brings Bowe's inspiration alive.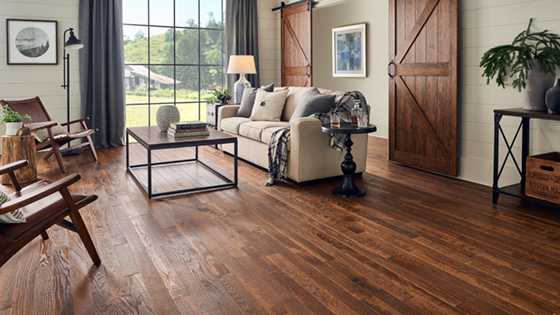 Every Style Has a Story
Part of the appeal of reclaimed barnwood flooring is that every piece represents a story and history of its origin, the Barnwood Living Collection is no exception.
Behind the Scenes Of The Partnership
The Bruce product development team worked closely with Mark Bowe to develop the solid hardwood collection that is representative of the wood he uses to restore barns and cabins.

The collection is also manufactured in the USA in Mark's home state of West Virginia which is also the location of Bruce's solid hardwood plant.