Engineered Hardwood Flooring
Have you decided…
What is Engineered Hardwood?
ENJOY HARDWOOD'S TIMELESS BEAUTY IN MORE AREAS OF YOUR HOME.
Engineered hardwood flooring has a layered construction. The top of each plank is 100% wood, available in a variety of species and on-trend styles. Engineered hardwood with a plywood core is 5 to 7 layers of plywood, crisscrossed and bonded together. On the bottom is another layer of wood.  Engineered hardwood with a Densitek™ Core is constructed with a 100% natural wood veneer top, Densitek™ core and 100% wood bottom.

This layered construction brings additional stability to engineered hardwood, making it less likely to expand and shift from environmental changes—and more appropriate for basements and other challenging installations. 

Engineered hardwood is one of the two types of hardwood flooring Bruce® offers. The other is solid hardwood, in which planks are constructed from a single piece of 100% solid wood.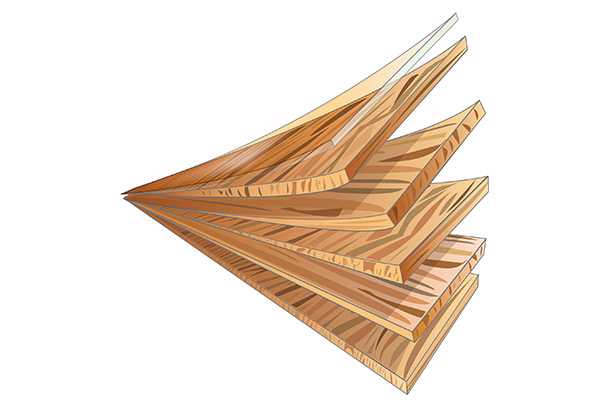 Engineered Hardwood – Plywood Core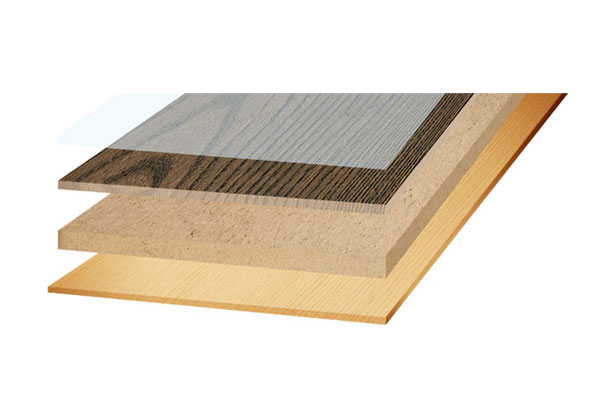 Engineered Hardwood – Densitek™ Core
Design Options
A WIDE ARRAY OF STYLES TO HELP YOU ACHIEVE ANY LOOK.
At Bruce® you'll find a range of classic options, plus some that are unique to engineered hardwood. Whatever your personal style—from traditional and polished to farmhouse chic, we've got it covered. Literally.
Durability
WHAT MAKES ENGINEERED HARDWOOD A RELIABLE CHOICE?
It'll brave the basement. Engineered hardwood's layered construction is extra stable, allowing it to withstand potential moisture, humidity and temperature changes.

If your style changes, so can your floor. Engineered hardwood can handle a sanding and re-finishing or two, especially in thicker boards. Look to premium collections for those.

It stands up to everyday use. All Bruce® engineered flooring has a protective finish. Products made from the hardest woods (Oak, Maple and Hickory) will have the best dent defense.
Where & How to Install
3 THINGS TO KNOW ABOUT ENGINEERED HARDWOOD INSTALLATION.
It can go where solid hardwood can't. Well, not everywhere—bathrooms and laundry rooms are still a no-go—but basements are good. Engineered hardwood can also be installed over concrete floors and radiant heating systems.

You have options. Staple or glue planks down. Or float 'em. This is where you interlock the planks end-to-end and side-to-side and the whole floor sits right on top of the subfloor, no adhesives necessary. If you're the DIY type, floating is your friend. Otherwise, consider hiring a pro.

Budget for the other stuff. As with any floor installation, don't forget to account for trims and moldings, old floor removal, subfloor repairs and tools.
All

Engineered Hardwood Products
Color
Look
Species
Collection
Gloss
Width
Thickness
Edge
Installation
DIY Level
Made in the USA
Item Shape