Chapter 1
Hardwood Structure & Construction
Introduction
When evaluating the best hardwood option for your project, one of the most important factors to consider is the product's construction.
In chapter 1, we'll explore the characteristics, installation methods and best uses for three types of hardwood flooring: solid, engineered and acrylic-infused.

What is Solid Hardwood?
STRUCTURE AND MANUFACTURING
Solid hardwood flooring is milled from a single solid piece of lumber.

While other brands may vary, 100% of Bruce® solid hardwood flooring is made in the USA with premium American hardwood. We harvest most Bruce hardwood from the Appalachian Mountains, where wood is prized for its clear grain, consistent color and excellent stability.
What is Solid Hardwood?
WHERE IT WORKS
Solid hardwood's structure makes it ideal for most above-ground installations, though we recommend avoiding bathrooms and laundry rooms due to moisture potential and temperature changes.
What is Solid Hardwood?
AVAILABLE SIZES
Most solid hardwood flooring is 3/4″ thick, but another option is 5/16″ thin-profile boards.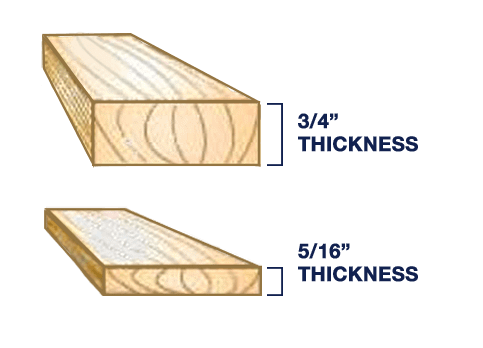 Choose widths ranging from narrow strips (2 1/4″) up to wide-width planks (5″).

What is Solid Hardwood?
CUTTING METHODS
The method used to cut a log into lumber affects the hardwood's grain pattern on the final flooring product.
Plain Sawing (aka Flat Sawing)
While it varies by species, this standard cutting method usually creates a wide grain, or "cathedral" pattern.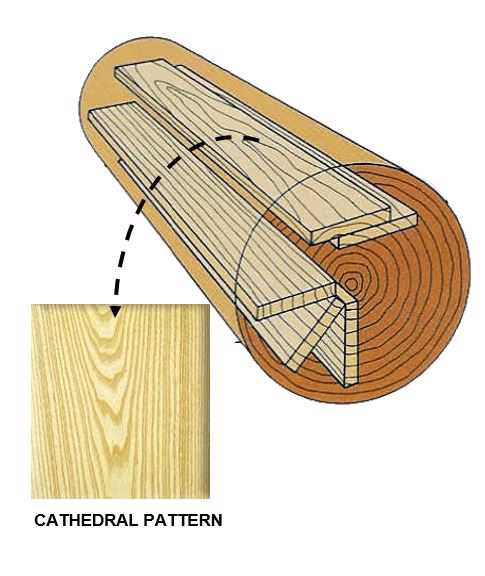 Quarter Sawing
The log is cut at right angles to the growth rings, creating a decorative pattern. This cut also makes boards more stable during humidity changes.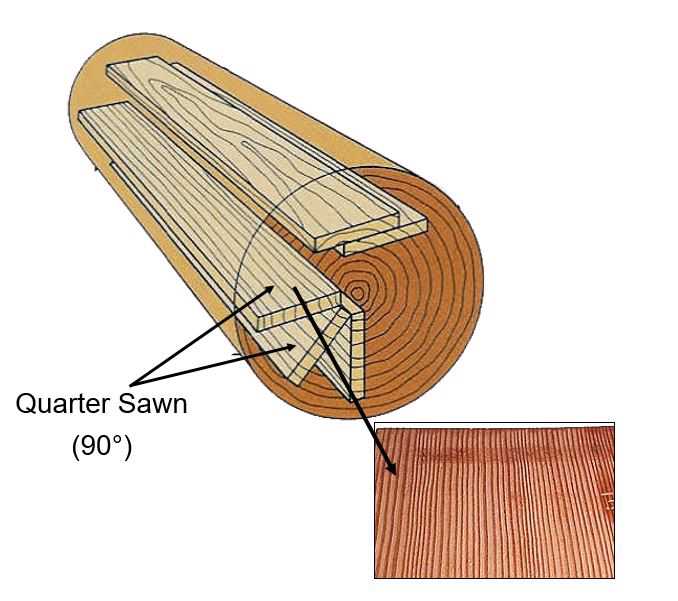 Best Uses for Solid Hardwood Floors (3/4″ vs. 5/16″)
3/4″
On-grade or above-grade applications only
Some can be used over radiant heating systems (see individual product guidelines)
Thicker wood allows for more rounds of sanding and refinishing
5/16″
On-grade or above-grade applications only
Perfect for remodeling projects
Lower profile creates smoother transitions between different flooring types
Installation of Solid Hardwood (3/4″ vs. 5/16″)
3/4″
Mechanically fastened is a commonly used method.
It can also be nailed down if the subfloor is made of wood or wood composite.
5/16″
Stapling or glue-down are the two installation options.
Thinner wood can be installed over concrete.
What is Engineered Hardwood?
STRUCTURE
Engineered hardwood is 100% real wood, constructed in layers for additional stability.

Top (or face) layer is 1/16″ to 1/6″ thick and features the hardwood visual and a protective finish
Middle (core) layer is 5 to 7 crisscrossed layers of plywood bonded together. With more layers, more glue is used, resulting in more moisture resistance.
Bottom (back) layer is made of wood
What is Engineered Hardwood?
WHERE IT WORKS
Engineered hardwood's structure means planks are less likely to expand and shift from environmental changes, so they're a good choice for basements and other challenging installations, like over concrete or radiant heat. Bruce even makes a waterproof engineered hardwood that can go in bathrooms and laundry rooms!
What is Engineered Hardwood?
AVAILABLE SIZES
Engineered hardwood ranges in thickness from 1/4″ to 3/4″. Thicker planks are often premium products with enhanced durability. Low-profile planks are great for remodeling.
Engineered hardwood construction allows for more width options than solid hardwood. Choose widths ranging from 3″ planks to 7 1/2″ extra-wide planks. Some products even come with mixed-width planks.

What is Engineered Hardwood?
CUTTING METHODS
There are three ways to cut the veneer, which is used for the top layer of an engineered plank. Each creates a different look.
Rotary Slicing
Logs are rotated against a broad knife that slices at an angle. This cutting method can create much wider single-sheet faces than are possible with solid hardwood flooring.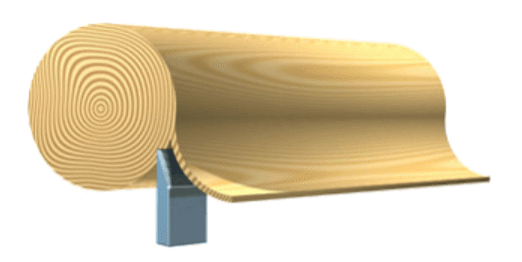 Quarter-Sawn Slicing
Cuts are perpendicular to the tree's annual growth rings, creating a straight grain pattern.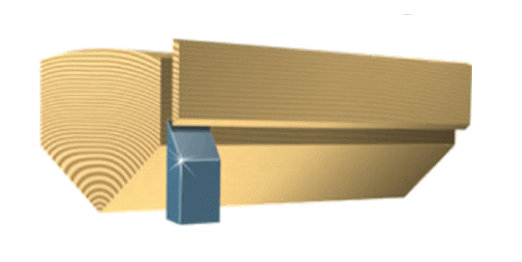 Sawn-Face Slicing
A board of flat-sawn lumber is sliced to create a variegated grain pattern.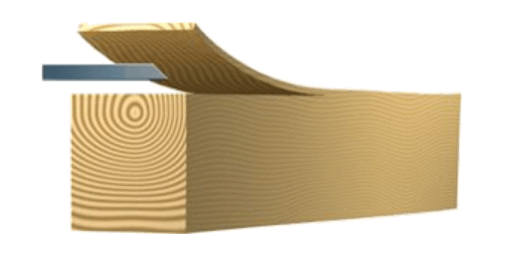 Installation of Engineered Hardwood
3 INSTALLATION OPTIONS
Choose between staple, glue-down or floating floor installation — and install engineered hardwood over a variety of subfloors and radiant heating systems.
INSTALL ON ANY LEVEL
Engineered hardwood is perfect for many rooms throughout the home or business, including those below grade. It's best to avoid bathrooms and laundry rooms unless the product is waterproof.
What is Acrylic-Infused Hardwood?
Acrylic infusion is a process that creates ultra-durable, commercially rated solid hardwood flooring by infusing the wood's cell structure with acrylic.

Benefits include:
Higher level of dent resistance than other hardwood flooring products
Color that stays true, even with wear and sanding
Extended wear layer warranty (25 years)