TWO DIFFERENT CONSTRUCTIONS. BOTH BEAUTIFUL AND DURABLE.
Should you go with solid hardwood or engineered hardwood? Both types of hardwood flooring are made with real wood and available in a range of species, styles, and levels of durability—but they're constructed differently. The type you choose will depend on personal preference and where you plan to install. Here's a closer look at each type of hardwood flooring.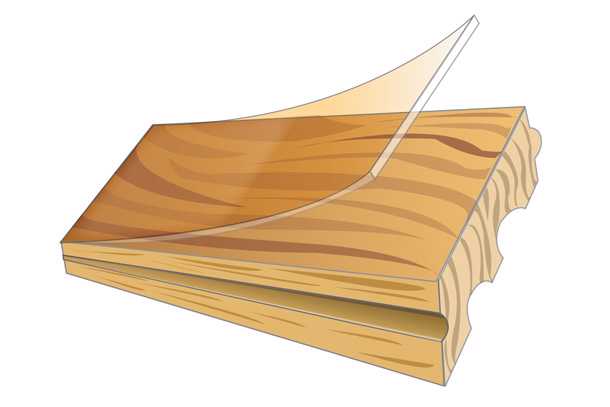 Solid Hardwood Flooring
Solid hardwood flooring is milled from a solid piece of 100% hardwood and topped with a protective finish. These floors are valued for their long-lasting beauty and durability. While they can be sanded and refinished several times if desired, you can also enjoy a look for life. Hardwood flooring is installed over wood subfloors and is perfect for rooms on first and second floors—living areas, bedrooms and even kitchens. All Bruce® solid hardwood flooring is made in the USA with domestically sourced lumber.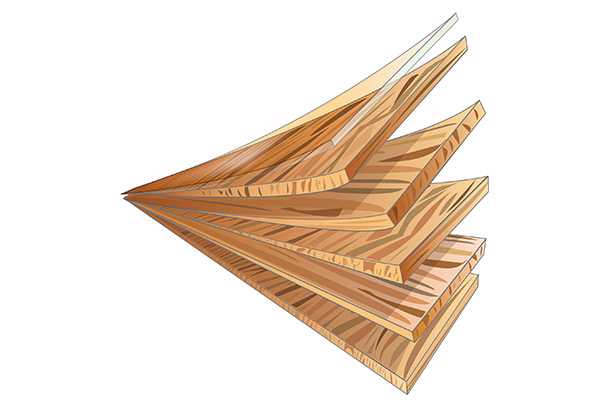 Engineered Hardwood
Engineered hardwood uses a layered construction, with the top and bottom layer being 100% real hardwood. The middle core comprises layers of crisscrossing plywood that are bonded for extra strength and stability. This structure makes engineered wood floors an excellent choice for installation on any floor of the home, including basements, and over concrete subfloors and radiant heating systems. Some engineered hardwoods that have a thicker top layer, so they can be sanded and refinished.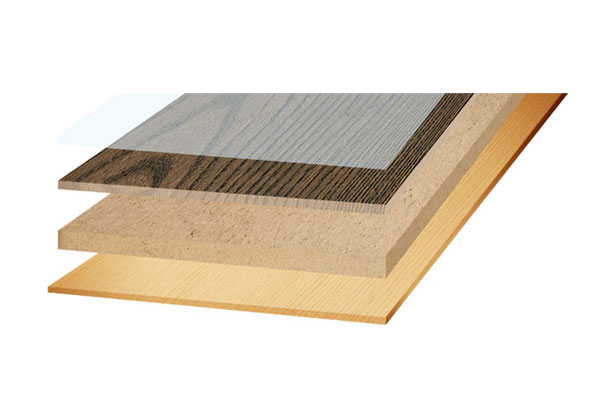 Engineered Hardwood – Densitek™ Core
Another form of engineered flooring, Densitek™ core is constructed with a 100% real wood veneer top, Densitek™ core, and 100% wood bottom. Densitek™ core is an engineered wood composite material created by compressing real wood fibers. It is more dense and less porous than solid wood or wood veneer, offering greater dent resistance, dimensional stability and moisture resistance.