Marble Winter White 12 in
White Oak Rigid Core
# BRLR91RK09E
12 in Wide x 6 mm Thick, Low Gloss
Low Gloss
New Product
How to Get Samples?
Please check with your local retailer for Bruce flooring samples.
Visit our Where to Buy page to find a retailer near you.
Call or visit the retailer using the phone number or address provided.
The retailer will ask you for a product number. This product's number is: # BRLR91RK09E.
Specifications
Specifications
Product Design & Construction
Collection
LifeSeal Reserve
Surface Texture

Describes the surface look and feel of flooring. Textures can range from smooth to hand-scraped and distressed.

Embossed
Construction
Rigid Core
Color
Marble Winter White (White)
Species
White Oak
Gloss

Describes the coating that adds a polished look to the floor's surface. You can choose products with a high, medium or low gloss level.

Low Gloss
Finish
Urethane w/ Antimicrobial Coating
Edge/End Shape

Describes the way the hardwood board edges and ends are cut. Edges and ends are typically described as square, micro, micro-beveled (eased), scraped and pillowed.

Micro Edge / Micro Ends
Performance Class
Premium
Plank-To-Plank Variation

Wood is a natural material that features changes in color and tone. The board-to-board color variation is more pronounced in some species, less in others. If you like the look of contrasting light and dark tones, select a species that offers most color variation. If you prefer consistent color from board to board, choose the least color variation.

Light Sensitivity
Moderate
Product Dimensions
| | |
| --- | --- |
| Plank Width | 12 in |
| Plank Length | 24 in |
| Plank Thickness | 6 mm |
| SQ. FT. Per Box | 18 |
Warranty
Installation
Installation
Where Can I Install This Floor?
Below/On/Above Ground Level
Installation Methods
Locking
Boards lock together and float over the subfloor. An underlayment is rolled out over the subfloor and under the hardwood floor.
Can I Do This Myself?
DIY Level: Beginner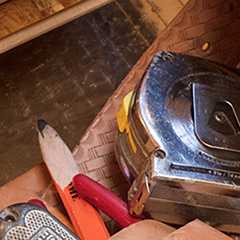 10 Things to Know About Hardwood Floor Installation
Planning ahead is essential for a successful hardwood installation. Follow these tips before, during and after installation to help you make the right decisions.
Read Article
Specs and Guides