Hazy Oak 12 ft
Vinyl Sheet
# MS008401
12 ft Wide, Ultralow Gloss
New Product

Silver
Specifications
Specifications
Product Design & Construction
Collection
Modern Comfort
Construction
Vinyl Sheet
Color
Hazy Oak (Gray)
Gloss

Describes the coating that adds a polished look to the floor's surface. You can choose products with a high, medium or low gloss level.

Ultralow Gloss
Finish
Urethane
Grading
Good
Product Dimensions
| | |
| --- | --- |
| Sheet Width | 12 ft |
| Sheet Length | .98 ft |
Warranty
Installation
Installation
Where Can I Install This Floor?
Below/On/Above Ground Level
Can I Do This Myself?
DIY Level: Experienced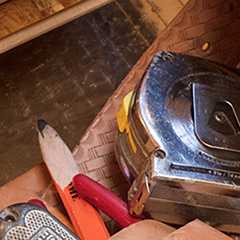 10 Things to Know About Hardwood Floor Installation
Planning ahead is essential for a successful hardwood installation. Follow these tips before, during and after installation to help you make the right decisions.
Read Article
Specs and Guides Checking Availability
We're Sorry
Samples are currently out of stock for
Please check with your local retailer for sample availability in-store
We're Sorry
There was an error adding the sample to your cart.
Please check with your local retailer for sample availability in-store