Moonlight 6 1/2 in
Maple Engineered Hardwood
# EMEC72L01SEE
6 1/2 in Wide x 3/8 in Thick, Low Gloss
Features & Specs
Features
Maple Flooring Offers a Subtle Look to Interiors

Maple flooring has a timeless appeal. Its delicate graining and smooth, sandy tones create a neutral base so that you can decorate with light or dark furnishings. It's a great fit for traditional and rustic homes but complements contemporary interiors with lighter color palettes. In addition, maple is versatile enough to work in small, dark, or larger spaces.

Wide Plank Maple Floors Add a Rustic Appeal

Wide plank flooring has always been a favorite in older homes, but it continues to gain popularity in contemporary spaces. In large areas, wide plank maple flooring, in particular, produces an airy, open feel. Early Canterbury's 6-1//2″ planks also create fewer seams between the boards, allowing the wood's natural lines to shine.

Durable Engineered Hardwood That's Stain and Scratch Resistant

Maple flooring is one of the most popular hardwoods in the U.S., second to only oak. Part of the reason for that is Maple's inherent durability and hardness. After all, bowling alleys use it, so you know it will hold up in your home. But, we take that durability and improve it by adding our toughest finish. So, you'll get superior stain and scratch resistance with your wood flooring.

On-Trend Style and Finish

Our maple engineered hardwood flooring uses a low gloss finish that gives your floors the most natural look. It's also great for hiding dirt and scuffs while requiring minimal maintenance. Plus, a matte finish works well in high-traffic areas. You can select from five colors. And because it's engineered hardwood, you can install Early Canterbury anywhere in your home without concerns about moisture and humidity.
Specifications
Product Design & Construction
Collection
Early Canterbury
Surface Texture

Describes the surface look and feel of flooring. Textures can range from smooth to hand-scraped and distressed.

Smooth
Construction
Engineered Hardwood
Color
Moonlight (White)
Species
Maple
Gloss

Describes the coating that adds a polished look to the floor's surface. You can choose products with a high, medium or low gloss level.

Low Gloss
Finish
Dura-Luster Urethane
Edge Detail

Describes the way the hardwood board edges and ends are cut. Edges and ends are typically described as square, micro, micro-beveled (eased), scraped and pillowed.

Micro Edge / Micro Ends
Grading
Good
Wood Hardness

The density/hardness of the wood species and its ability to withstand foot traffic, children and pets will impact its wear performance, and will vary from species to species. Strong, resilient Oak is used as the industry benchmark. The hardness scale shows the relative hardness of this wood species.

Plank-To-Plank Variation

Wood is a natural material that features changes in color and tone. The board-to-board color variation is more pronounced in some species, less in others. If you like the look of contrasting light and dark tones, select a species that offers most color variation. If you prefer consistent color from board to board, choose the least color variation.
Product Dimensions
| | |
| --- | --- |
| Plank Width | 6 1/2 in |
| Plank Length | Varying Lengths: 10 - 48 in |
| Plank Thickness | 3/8 in |
| SQ. FT. Per Box | 39.5 |
Warranty
Installation
Installation
Where Can I Install This Floor?
Below/On/Above Ground Level
Installation Methods
Floating
Flooring is glued together and floats on top of the subfloor. An underlayment pad is rolled out over the subfloor to protect against moisture and improve sound transmission.
Glue
Adhesive is spread onto the subfloor using a trowel. Flooring is then placed into the adhesive.
Staple
Hardwood flooring is mechanically fastened to the wood subfloor using staples, cleats or nails. This is the most popular and economical installation method.
Can I Do This Myself?
DIY Level: Experienced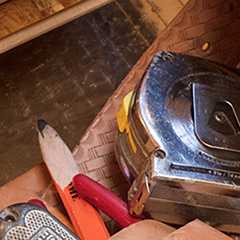 10 Things to Know About Hardwood Floor Installation
Planning ahead is essential for a successful hardwood installation. Follow these tips before, during and after installation to help you make the right decisions.
Read Article
Floor Care
Floor Care
The following products are recommended to properly care for your new Maple Engineered Hardwood floor.
Specs and Guides Checking Availability
We're Sorry
Samples are currently out of stock for
Please check with your local retailer for sample availability in-store
We're Sorry
There was an error adding the sample to your cart.
Please check with your local retailer for sample availability in-store